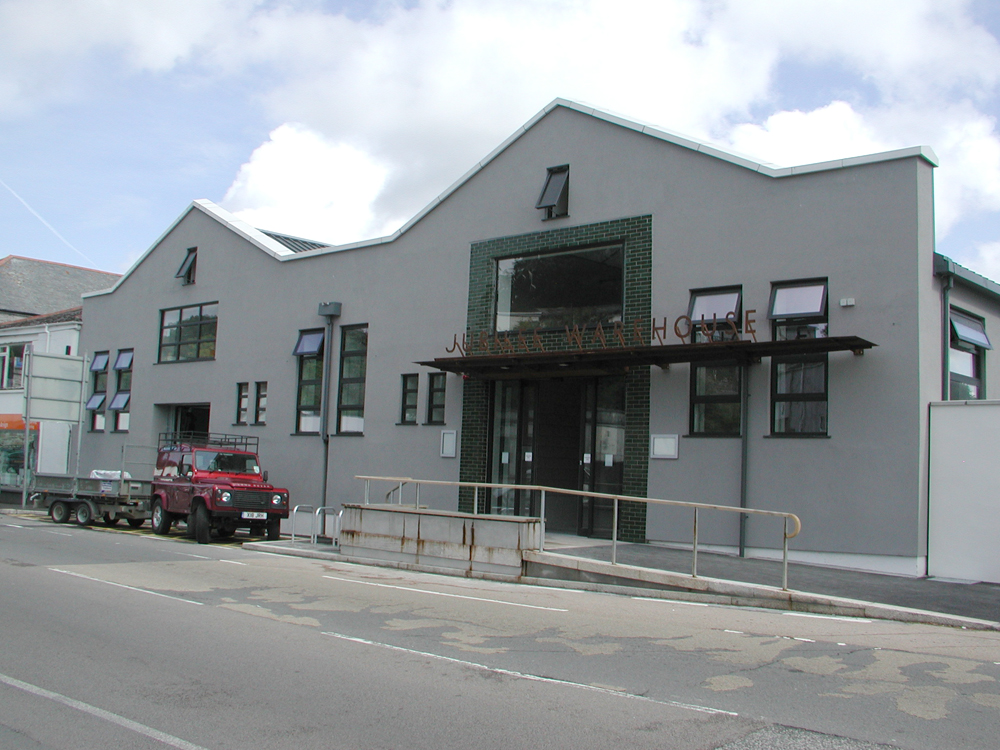 Type: Commercial studio/ office space
Location: Penryn, Cornwall
Status: Completed - June 2014

On the river's edge at Penryn sits Jubilee Warehouse. Designed with sustainability and creativity in mind, the once austere 1950s storage unit has been converted into thirteen high quality workspaces for creative professionals.
The focus of Jubilee Warehouse is its shared space, a five metre high glazed atrium in the centre of the building. With an oversize, multipurpose octagonal table, kitchenette, piano and ping pong table, this central area is intensely communal by design.
Jubilee Warehouse has been awarded the BREEAM rating of Excellent, as well as winning Best Contribution to the Built Environment – Retrofit in the 2015 Cornwall Sustainability Awards, in recognition of the Warehouse's commitment to renewable energy and sustainability.
The owners ambition for an eco conscious space means that the building boasts an array of renewable resources such as Photovoltaic panels (PVs), rainwater flushed toilets – saving drinking water and keeping tenants' costs down, Under Floor Heating throughout, external insulation and Electric vehicle charging points.
Timelapse of the build – https://www.youtube.com/watch?v=y7zhnTrvL0g