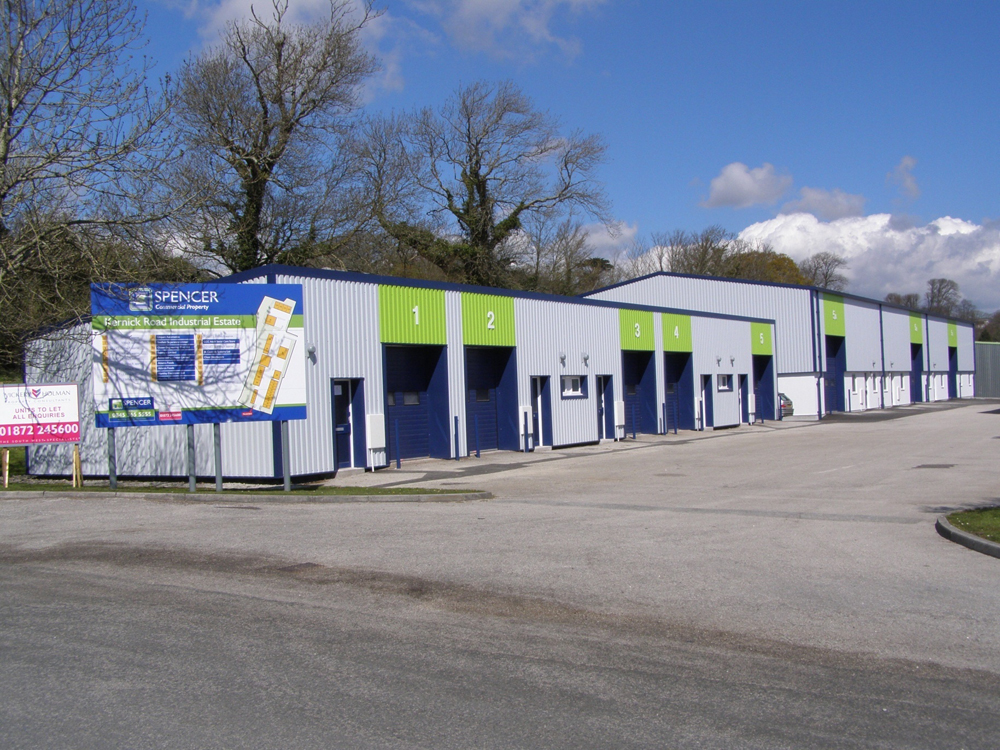 Type: 4 New Build Industrial Units (7,000 sq ft) & 15 Refurbished Industrial Units (3,000 sq ft)
Location: Penryn, Cornwall
Status: Completed

We were successful in our tender to complete the build and refurbishment of 19 industrial units at Kernick Road. .
The Programme of Works needed to be phased for certain units to enable continued works for the present tenants.  Our instructions were to strip and refurbish 4 of the units including service connections and then relocate existing users to the completed units before completing all work to the remaining units.
The works included excavating and disposing of a bank for a distance of 54 LM to accommodate the new units.