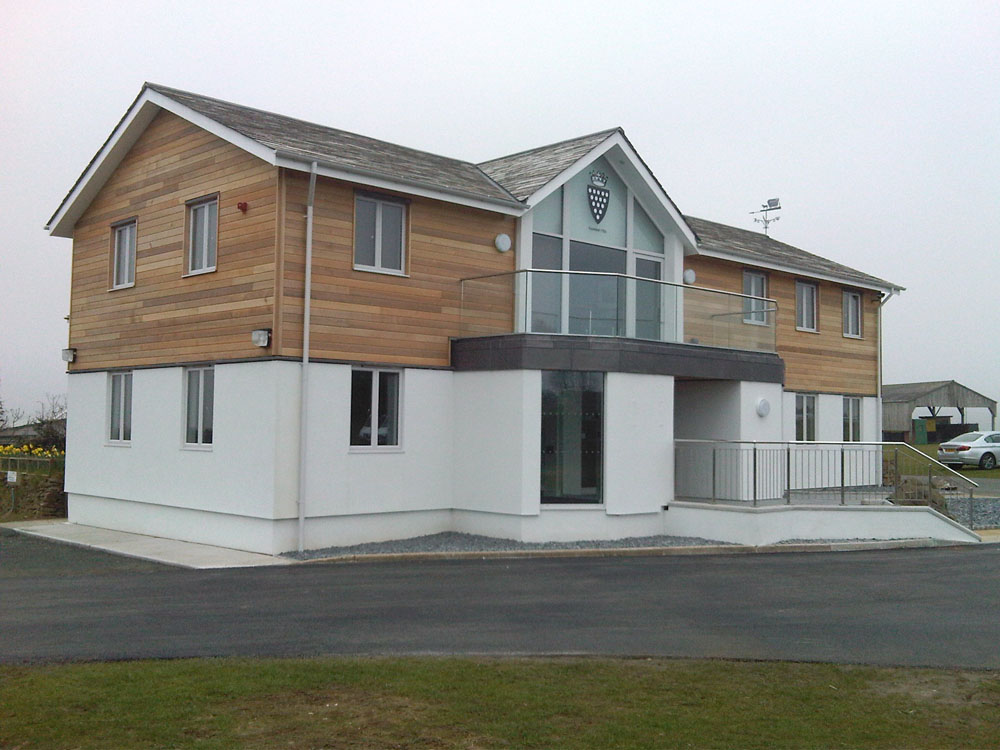 Type: Demolition of existing offices and construction of new offices
Location: Wadebridge, Cornwall
Status: Completed

We were privileged to be chosen to complete the reconstruction and extension of the existing office building at Royal Cornwall Showground, Wadebridge for the Royal Cornwall Agricultural Association.
The work comprised of complete demolition of to existing office building and construction of a new two storey office building. The existing structure was taken down to floor slab level and from the the new timber frame building was constructed together with a small extension to the front to provide the entrance lobby.